Presentation Recording Made Easy by RecordCast
Make Your Presentation Come Alive
Excite and engage your students or viewers with your voiceovers and webcam added in PowerPoint or Google Slides presentations, etc.; make teaching and learning fun as never before.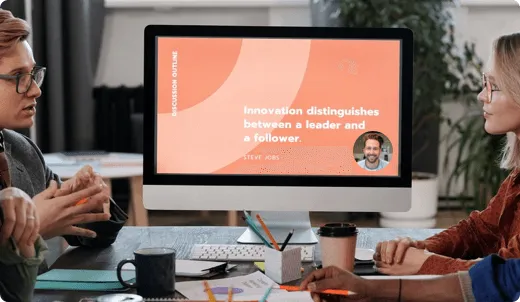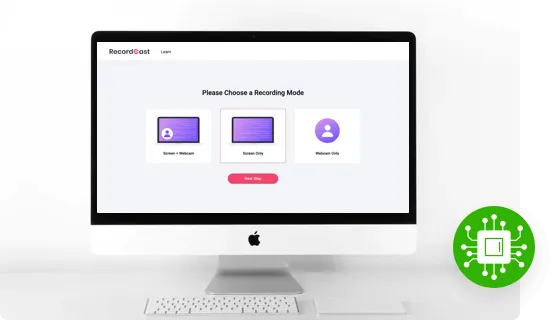 Pre-record a Presentation for a Scheduled Meeting
Can't make a presentation yourself as planned? Pre-record your PowerPoint presentation as a video on your PC and upload it to the YouTube or scheduled webinar platform and set the time for posting it.
Easily Refine Your Presentation Recordings
Instantly import the recorded presentation video to the in-browser video editor for trimming; add texts, funny emojis, overlays to hook the viewers and get your point across; or import new media sources to make it a thumb-stopping video presentation.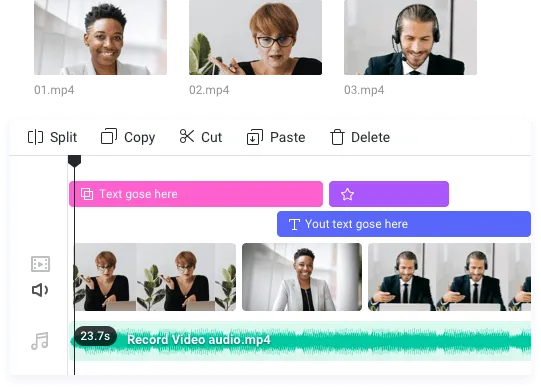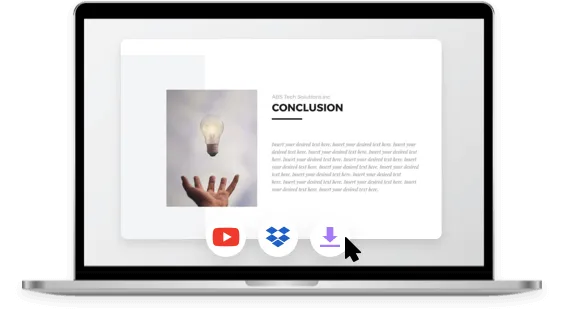 One Click for Downloading and Sharing
Directly download the edited presentation video in MP4 (1080P) to the local drive or share it to YouTube or Dropbox.
How to Record Presentations Using RecordCast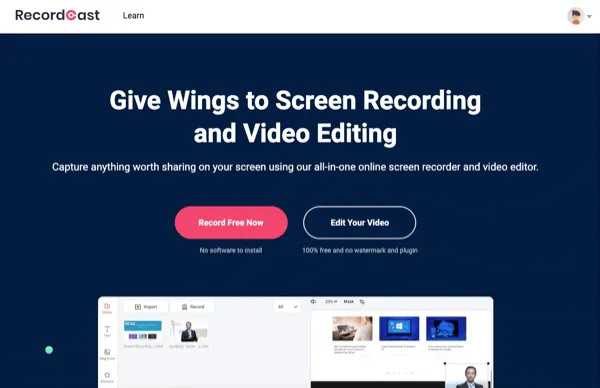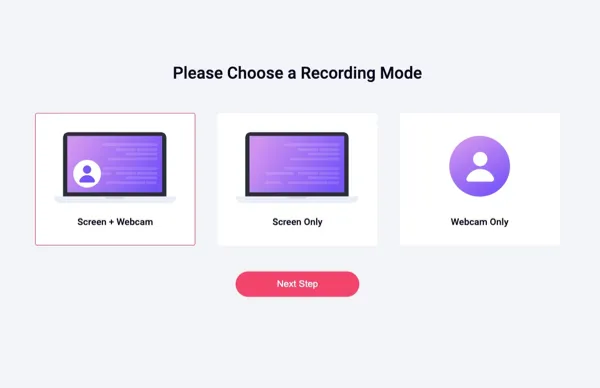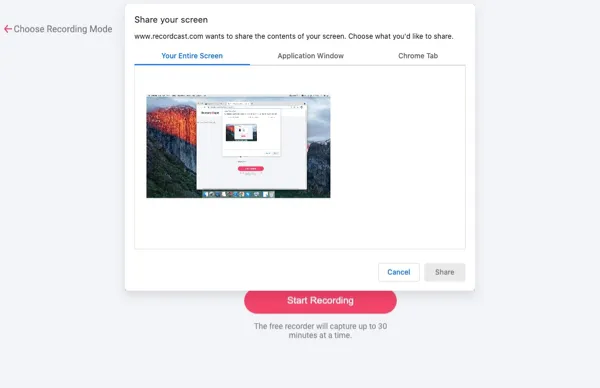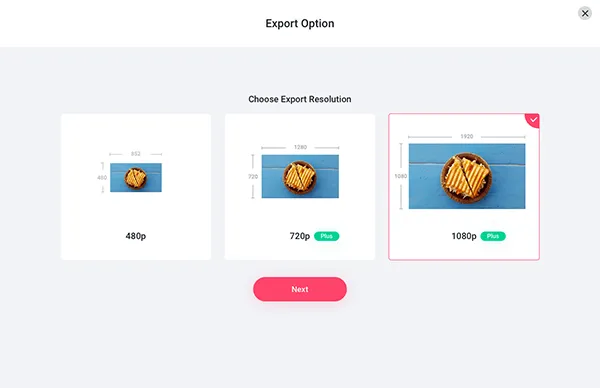 1: Launch Presentation Application
2: Customize Video and Audio Recording Mode
3: Select App Window or Chrome Tab for Recording
4: Edit and Download Recordings in MP4 (1080P)
FAQs about Recording a Presentation Using RecordCast
1. Is There a Time Limit for Recording a Presentation?
Well, currently the maximum recording length for each recording is 30 mins. But, you can start a new recording right away for infinite times. For free subscribers, the recording limit is 5 mins.
2. Can I Make Annotations While Recording My PowerPoint Presentation?
Sadly, you can't. But, after you are done with the recording, you can use the user-friendly video editor to add dynamic elements like arrows or lines or emojis, etc. as an annotation for the recordings.
3. How to Record Voiceovers and My Webcam in a PowerPoint Presentation?
Just select the recording mode with "Screen and Webcam" and "System and Mic" combined; then you can record a PowerPoint presentation as a video with both internal and mic audio and a webcam on.
One thing to remind you is that do check the "Share Audio" box in the pop-up, otherwise, the recording won't have internal audio.
4. Where Is the Recorded Presentation Video Saved?
By default, the recording will be downloaded to your download folder in the C drive.
5. What Are the Video Format for Recording a Presentation?
You have two options: if you don't want to edit the original recording, you can directly download the presentation recording in WebM format to the local drive; the second option, which we recommended, is to record and edit the recording. Then export the edited recordings in MP4 (1080P).