Video Calls Recording Made Easy by RecordCast
Record Video Calls Whenever You Want
Quickly customize recording settings and record your video calls as a participant on PC.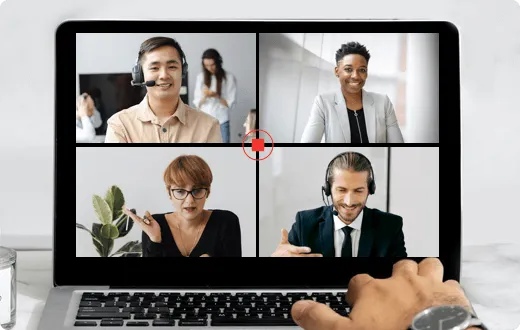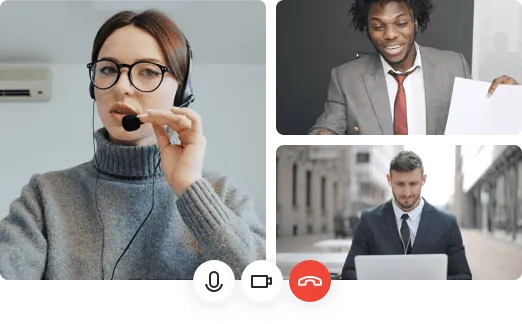 Capture Internal and Mic Audio in a Video Call
Capture your voice through a microphone and other speakers' voices and background music in a video call.
Record and Edit in Minutes
Instantly use the in-browser video editor to trim video call recordings; add texts, filters, transitions, background colors, overlays, dynamic elements, watermarks, or import media sources to create an engaging video.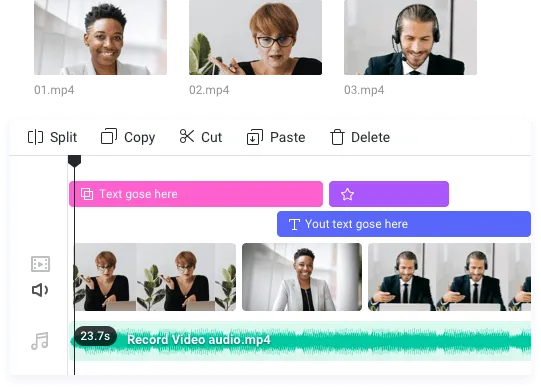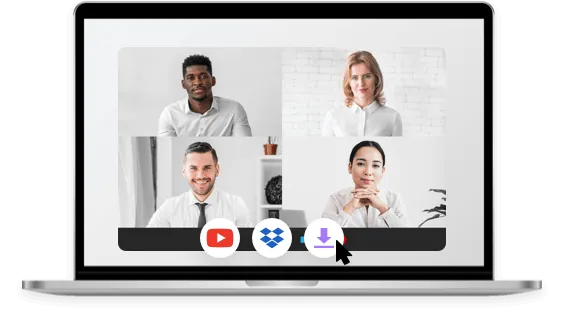 One Click for Downloading and Sharing
Directly download video call recordings in MP4 (1080P) to the local drive or share it to YouTube or Dropbox.
How to Record a Video Call Using RecordCast Video Call Recorder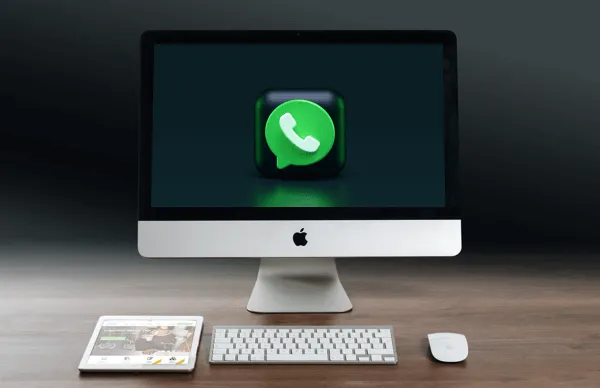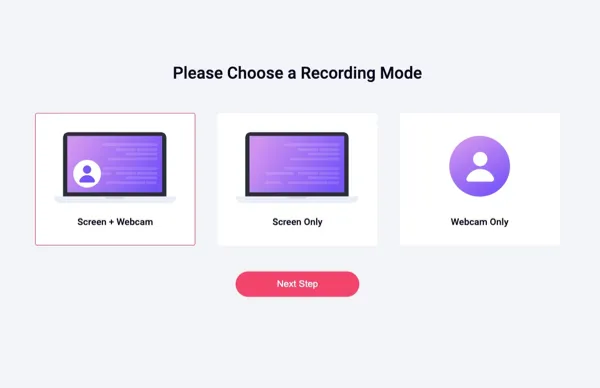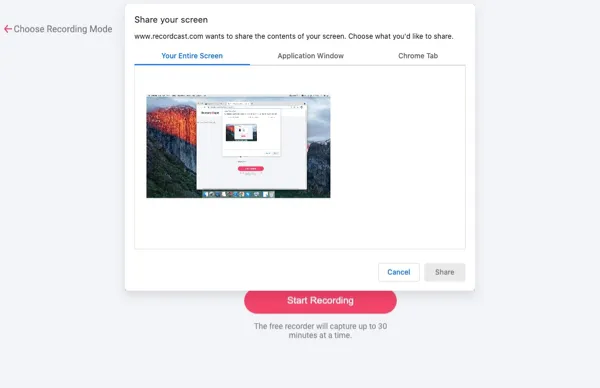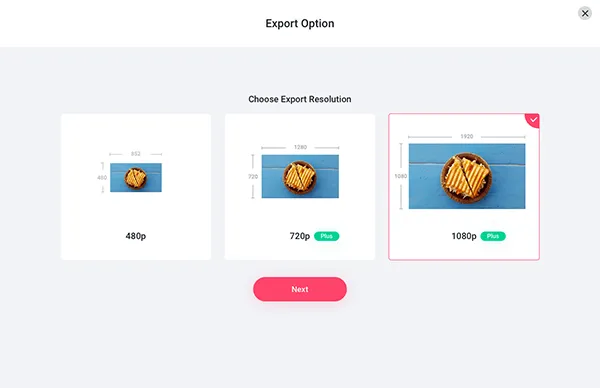 1: Launch Video Chat Desktop App
2: Customize Video and Audio Recording Mode
3: Select App Window or Chrome Tab for Recording
4: Edit and Download Recordings in MP4 (1080P)
6. FAQs about Recording Video Calls Using RecordCast
1. Is It Free to Use RecordCast to Record Video Calls?
Yes, you can use RecordCast for free to screen record a video call in Zoom, WhatsApp, Skype, Teams, Google Meet, Discord, etc. It's advisable to sign up for a free member of RecordCast to refine the recording and export it smoothly.
2. Why Is There No Audio in My Video Recording?
Firstly, make sure you select the "System Audio" as you customize the audio recording mode. Then, do check the "Share Audio" box when you choose an app window or Chrome tab for recording.
3. How to Achieve the Best Audio Quality When I Record a Video Call for a Podcast?
To get the best audio quality for recording a video call, you may use a professional technique called "Double Ender" in which the host and the guest directly record audio to their local computer through their external mic and later sync the two audio tracks and video together. Check how to record an interview with best-quality audio for details.
4. Is It Illegal to Record a Video Call without Others' Permission?
Well, though technically you can record a video call whenever you want, you have to bear in mind that any attempt to record a copyrighted video call or private video call without permission from the host or parties involved is illegal. Meanwhile, if you distribute or make profits by selling these unauthorized copies, it also constitutes copyright infringement and will put you in trouble.
So before you use RecordCast, it's advisable to refer to the local law or get copyright permission from the host of the video call or parties involved in the first place. RecordCast is not liable for any intentional or unintentional copyright violation.
5. How Long Can I Record a Video Call Using RecordCast?
Currently, the maximum recording time limit is 30mins. But you can immediately resume a new recording after the recording goes beyond the time limit. While, for free subscribers, the recording limit is 5 mins.
6. What Is the Recording Format of RecordCast?
Well, once you are done with the video call recording, you can immediately download a video file in WebM format. If you use our video editor to refine the video recording, you can export an HD video in MP4 (1080P).