Do you want to demonstrate how an application works or show a trick that solves technical problems? If so, you will surely need a screen recorder for tutorials that captures the screen and webcam simultaneously.
Among the market intermingling with the good and bad, you might feel lost on which one to go. This is a post showing you the best screen recorders that helps you create engaging and effective tutorial videos. Whether you like screen capture software, or screen capture tools online, you can always find what you need. Let's get started!
Part 1. Best Online Screen Recorders for Tutorials
1. RecordCast
2. ScreenApp.IO
3. FlexClip
4. Panopto
5. Hippo Video
1. RecordCast
RecordCast is an all-in-one solution for you to make a tutorial video. It can capture the screen and the webcam simultaneously with external and system sound. Because this online screen recorder for tutorials also contain basic editing features, like trimming, adding texts, adding voice-over, you don't have to turn to other video editors. Even though RecordCast's video editing feature is based on the timeline, it is not hard to operate.
Cost: Free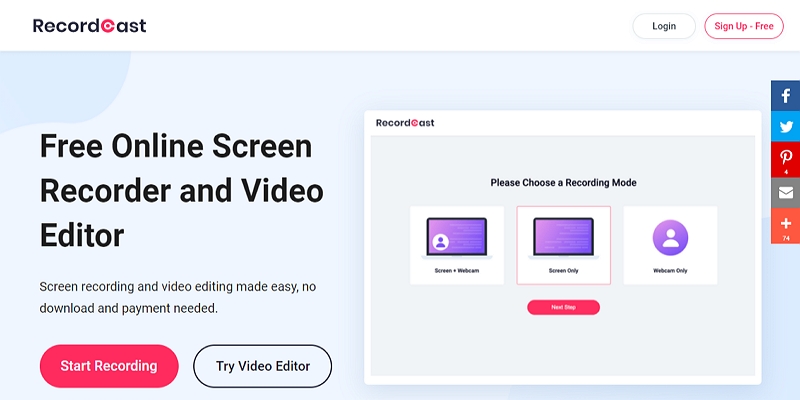 RecordCast Overview
2. ScreenApp.IO
ScreenApp.IO is the simplest way to record screen for tutorials. It works on any Windows and Linux. No download, no registration required. They used to have video trim feature, but now they've canceled it. The maximum length of recording is 15 minutes. After recording, you can get the video in seconds. No watermark added! Discover the top 8 Linux screen recorders you deserve.
Cost: Free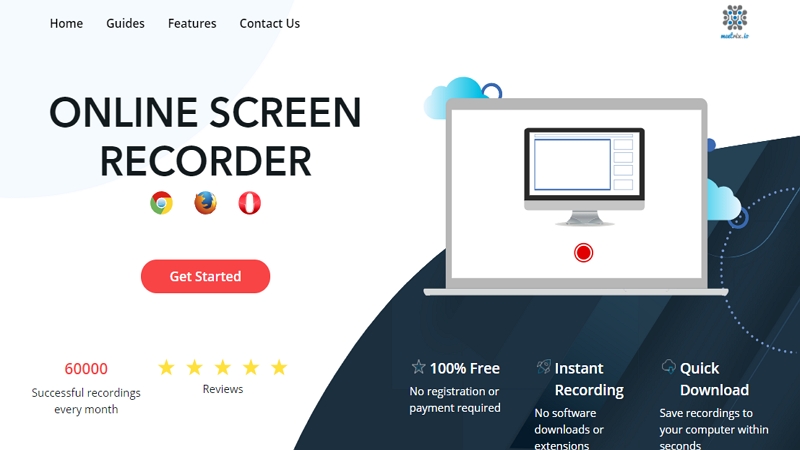 ScreenApp.IO Overview
3. FlexClip
FlexClip's screen capture tool is powerful. It records your screen, webcam and audio in high quality. However, the best function of FlexClip you have to experience is video editing. You can edit your video at your will, like adding filters, widgets or changing video speed and adding subtitles to the video,etc. What's better, FlexClip provides all users a free media library with millions of photos, videos, and background music resources and you can also FlexClip's animated elements and templates to create an infographic video . Do use them to level up your tutorial videos.
Cost: Free - $29.99. Screen recording is free.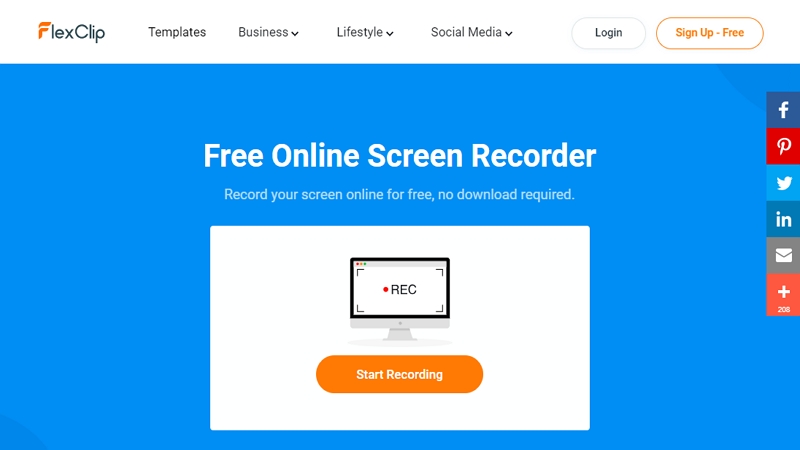 FlexClip Overview
4. Panopto
With Panopto express, you can record your screen, browser tab or application, webcam directly on your browser. No registration required! After recording, you can share your video to YouTube, Google classroom or Panopto's community. Find out how to record a PowerPoint presentation.
Cost: Free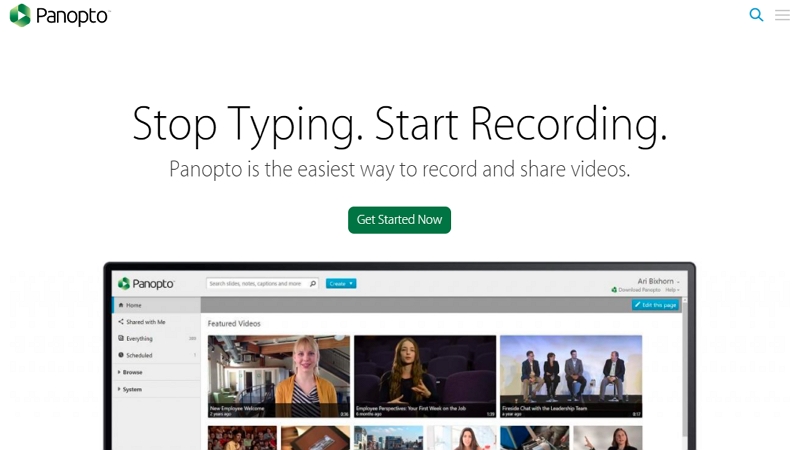 Panopto Overview
5. Hippo Video
Hippo video sounds like a fun screen recorder, and it is. As a screen recorder for testimonials, it can capture the screen, webcam, and audio in seconds. While recording, you can highlight mouth-clicks, erase and more to make the recording more fun. What's special about Hippo is the robust reporting engine, which tracks how many people viewed and shared your video, views' locations, and more.
Cost: Free version is available. The paid version starts from $15.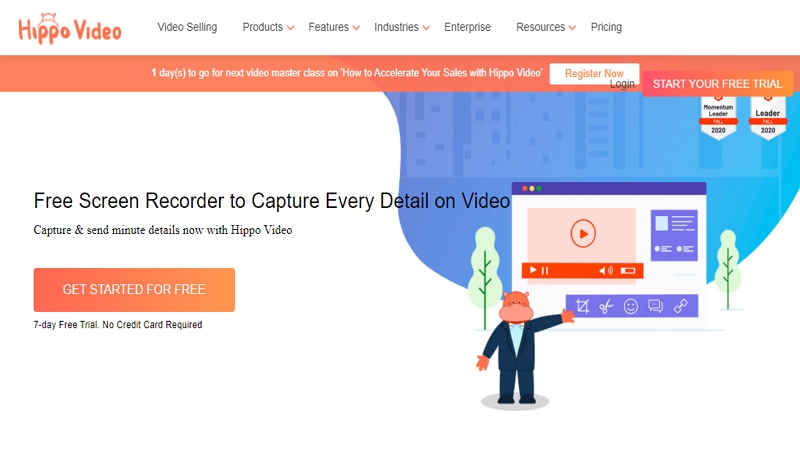 Hippo Overview
Part 2. Best Screen Record Software for Tutorials
1. OBS Studio
2. Camtasia
3. Screencast-O-Matic
4. Wondershare DemoCreator
5. Apowersoft
1. OBS Studio
OBS Studio is a professional game broadcasting software. However, it can also be used as a screen recorder for tutorials. Whether you'd like to do screen record or webcam capture, it can help you out. What's better, you can set up an unlimited number of scenes that you can switch seamlessly. Besides, to record the highlights of pc games, do grasp Best 5 Game Recorders Free Online.
Cost: Free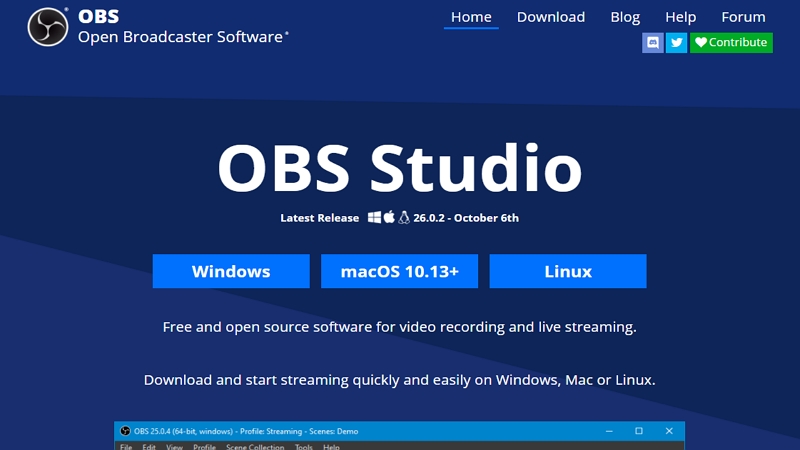 OBS Studio Overview
2. Camtasia
Camtasia is the best screen recorder and video editor for tutorials. It makes it simple to record and create tutorial videos easy and simple on both PC and Mac. Camtasia also provides pre-built assets and simple editing tools like adding, removing, trimming to polish your recording.
Cost: $249.99. Free trail is also available.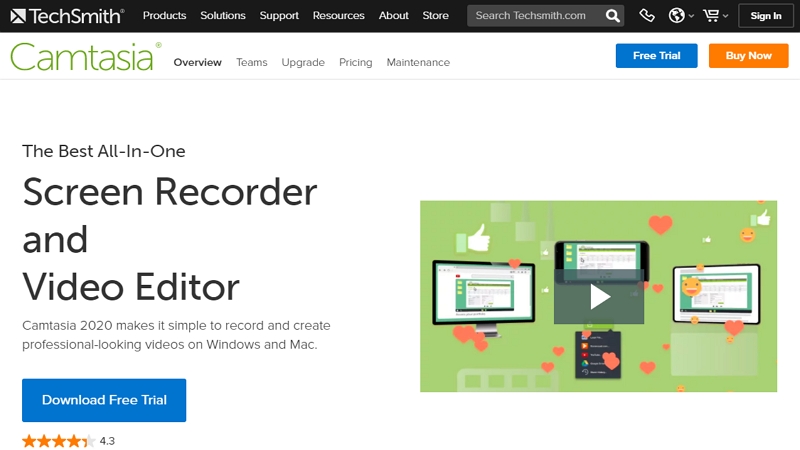 Camtasia Overview
After you are done with the recording and editing of the tutorial, don't forget to create a unique bluetooth logo for the banding.
3. Screencast-O-Matic
Screencast-O-Matic is not an application. However, to use it, you need to download a launcher on your computer. The maximum recording length is 15 minutes for each video. Stock music, captions and trim tool are available. As for uploading the finished tutorial videos, it provides fast upload channel. In one click, you can directly upload to Google Drive, YouTube or share with a direct link.
Cost: Free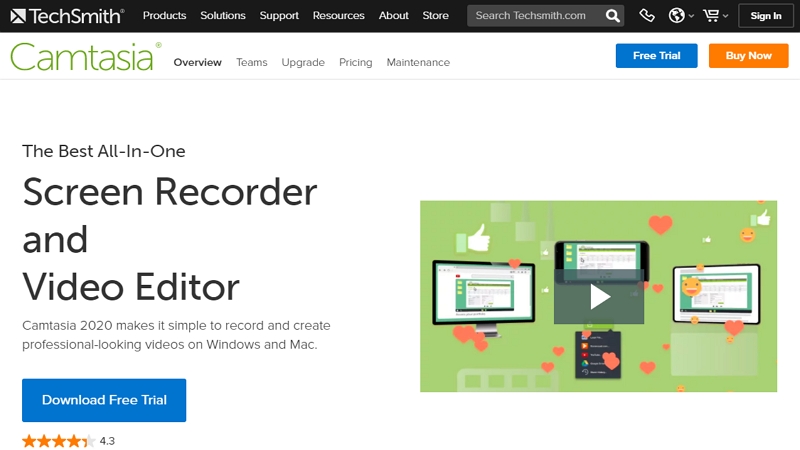 ScreenCast O Matic Overview
4. Wondershare DemoCreator
Wondershare DemoCreator makes it easy and simple to screen record for tutorials. You are allowed to capture the screen, webcam, system sound or microphone sound according to your needs. Setting up resolution before recording is also possible to ensure the quality. DemoCreator also comes with a series of annotations to enrich your video.
Cost: $23.99 per year or $47.99 for 1 PC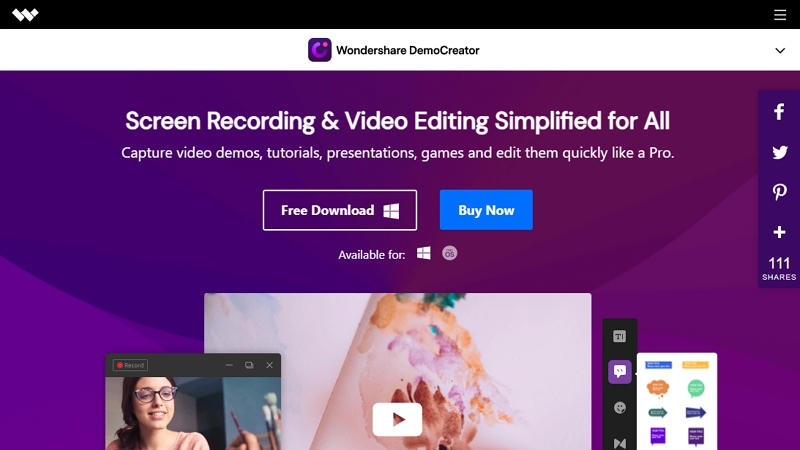 Wondershare Overview
5. Apowersoft
Apowersoft's screen recorder for tutorials doesn't require Java Applet or your register, but it does ask you to download a launcher to your computer. Never mind the downloading, because Apowersoft deserves a try! To begin with, it doesn't limit how long you record. Secondly, you can customize the recording region. Moreover, Apowersoft allows you to annotate the recording with lines, text, highlights and more.
Cost: Free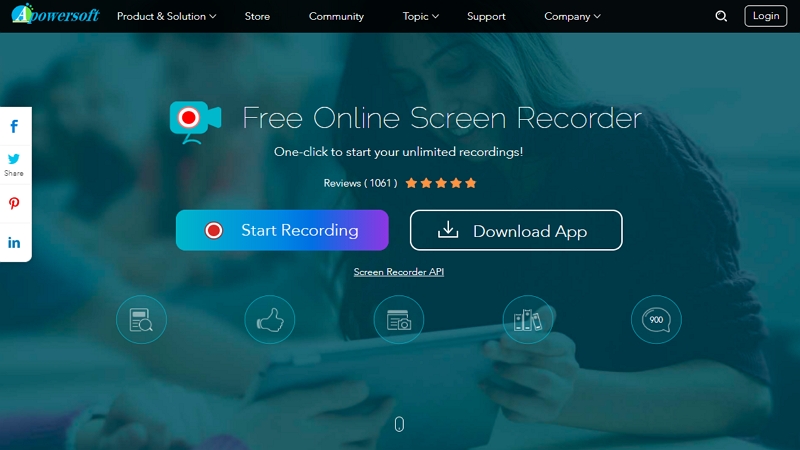 Apowersoft Overview
The Bottom Line
Above are the top 10 screen recorder for tutorials. Which one is the best for you? Tell us via Facebook! If you like other products, do share it with us.